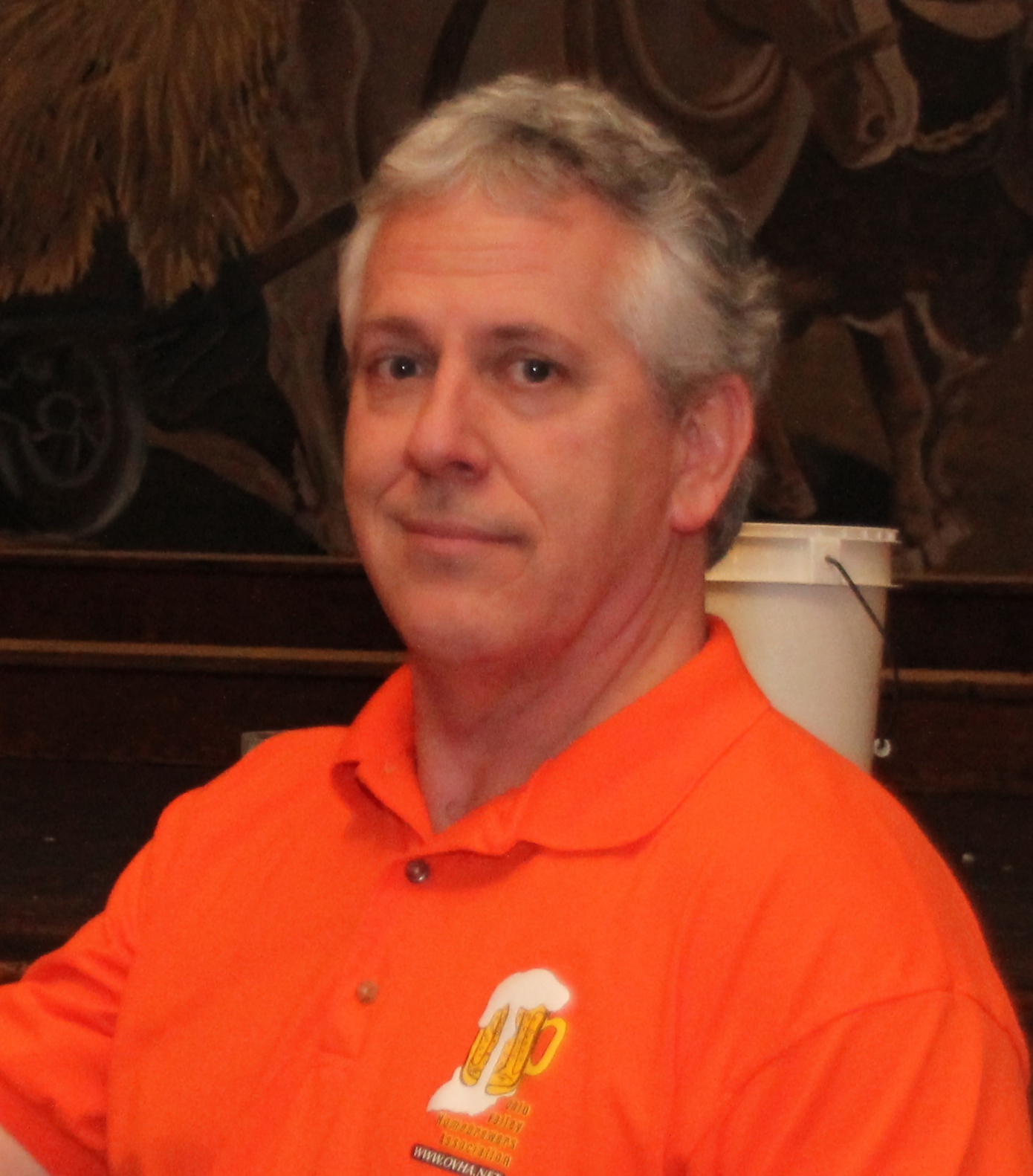 Fellow Homebrewers,
I woke up this morning to the first significant snowfall of the year. It wasn't unexpected, but it certainly was unwelcome! As I was contemplating how much I hate winter, it struck me that Thanksgiving is next week. Growing up in central Indiana, we often had snow by Thanksgiving. Of course, that was in the Ice Age. If this winter turns out to be a harsh one, I'll be thankful for my basement induction brewery. Feel free to corner Chris Norrick or myself if you're interested in finding out more about this safe and efficient (not to mention, weather-neutral) brewing method. Anyway, since this month's meeting kind of snuck up on me, I'll keep this brief.
Learn to Homebrew Day was held on Saturday, November 1, in the Liquor Locker parking lot at Morgan and Stockwell. As 9:00 AM approached, I was fearful that I would be the only brewer. Compounding my concerns was that Skip Seaman, co-owner of Liquor Locker, had generously brought his mega-grill to feed the throng of brewers and bystanders. Finally, Dwayne's familiar red S-10 pulled in the parking lot followed a bit later by Kenny Purcell. That's it – just three hardy brewers willing to brave the elements. Although I was disappointed by the number of brewers present, I was pleased that several new brewers came to observe and stuck around for most of the day. Thanks also to those members that stopped by to offer encouragement.
The last beer festival of the year, Holy Redeemer's Tap & Cork, was held the evening of November 8. Although the weather was a bit brisk, attendance seemed on par with past events. OVHA supporters included Don H, Dwayne, Michael J, Jeff, Cesar, and the Lancasters. I know I can speak for John Mills, the event organizer, in thanking those OVHA members that contributed their time and beer to help make this event a success. The OVHA barrel-aged stout was quite a hit as was Cesar's funky cider.
I'd like to give a shout-out to Chef Aimee Blume for presenting at last month's meeting. Aimee was very generous with her time and talents. The food was irresistibly good! If you get a chance, you should read Aimee's column about cooking with beer that was published in last Wednesday's (November 12) Courier Press.   You can also find the recipes on the OVHA website.
I'd also like to thank Sky for coordinating the three canned food drives. Sky didn't have any precise numbers, but his car was full to the brim. Thanks to everyone for their generosity during the season of giving!
Don't forget that your Big Turkey entries will be collected at this Wednesday's (November 19) meeting. If you're unable to attend, you may drop your entries off at Carson's Brewery prior to the meeting. Judging will be held at a top secret location in early December with the winner announced at the December 17 meeting.
Also on the agenda for this Wednesday's meeting will be the fourth and final calibration judging of the year. For this event Cesar Gonzalez, OVHA's award winning lagermeister, has graciously volunteered to have his Munich Dunkel tasted alongside a commercial version. Thanks Cesar!
Bundle up and…
Just Brew It!
Jeff