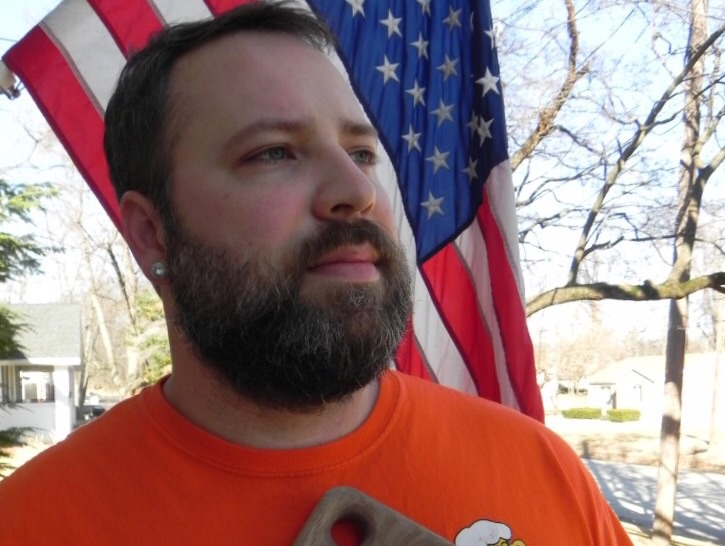 Fellow home brewers,
Important news!! This month the July meeting will be held a week early on Wednesday, July 22nd at the usual time of 7pm due to Volksfest occurring when we normally meet.
Earlier this year the club asked for three brave members to volunteer to brew the same beer kit using the 3 most popular brewing methods: brew in a bag, traditional mashtun, and extract. They all 3 brewed at the same place on the same day and left the fermenters in the same temperature controlled fermentation chamber for consistency. At the July meeting we will be doing a blind tasting of these three beers and we will vote on which beer we think tastes the best. Finally, we will put an end to the debate on which method is undisputedly the best. Right? RIGHT!?!?
A few weeks ago the Indiana State fair held its 17th annual Indiana Brewers Cup competition at the Indiana state fair ground in Indianapolis and the OVHA was there! The orange shirt army made a solid appearance with volunteers to steward and judge 802 homebrew and 500 professional brewery entries. That's a lot of beer to drink in two days but we gave a valiant effort! After the judging sessions ended on Saturday there was a tasting event where the club set up our jockey box and new OVHA signage to serve club beer. As usual our beer was excellent and a good time was had by all. Even though no members placed this year we still got some really good feedback on the beers we entered (I am pleased my Belgian IPA got a 38, the clubs barrel beer from last year got a 41, and my Pliny clone got a 35) from an expert panel of beer judges and professional brewers. I would like to give a big congratulations to Carson's Brewery for getting a silver medal in the American Ale category for Red Dawn, a Silver Medal in the Smoke and Wood Aged Category for the Bourbon Barrel Foreign Extra Stout, and a Silver medal in the Specialty beer category for Sinner. Also, congratulations to Tin Man who got a gold medal in the fruit beer category for their Wired White IPA.
The SWIRCA & More Beer fest is coming up fast! August 29th at Bosse field from 6pm-10pm one of the area's largest craft beer festivals will be held and, as usual, the OVHA will be making another strong appearance. So far we have around 20 kegs of beer committed which means there is still plenty of room to get your beers in if you would like to donate. Bottles and growlers are also accepted. This is a really unique event that supports a great cause and in the past we have served for the distributors as well as our club, so we will need lots of volunteers with server's licenses on this one. There will be a sign up sheet at the July meeting and we will also have a signup thread on the OVHA website member board.
And lastly, looking forward on the calendar we will be having another OVHA social night Saturday September 5th at the Gerst Haus. The next brew fest event after SWIRCA will be the Evansville Museum Brew Ha Ha September 26th, then Wesselman's Woods Wandering Owl beer and wine trail on October 28th. Don't forget the big turkey styles this year are porter and IPA. I need to start working on my recipe! Don't forget to bring a canned good to the meeting.
Keep on brewing!
Sky Buttrum