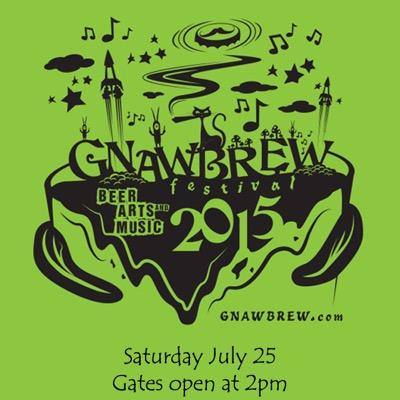 When:
July 25, 2015 @ 12:00 pm – July 26, 2015 @ 12:00 am
2015-07-25T12:00:00-05:00
2015-07-26T00:00:00-05:00
Where:
EXPLORE BROWN COUNTY/PAINT-BALL VALLEY RETREAT
2620 Valley Branch Road
Nashville, IN 47448
USA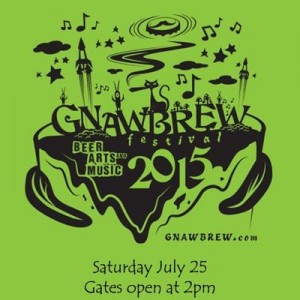 GnawBrew is a single day Beer, Art and Music Festival hidden in the beautiful hills of Brown County. If you've joined us before you know that where we differ from the larger events is that we only offer a very limited number of tickets to our event. What this does is create the perfect atmosphere for personal interaction between the artists, brewers, musicians and the patrons. It also ensures that everyone gets their fill of the samples offered and doesn't have to wait in line all day to achieve that. Another thing that we pride ourselves on here is that GnawBrew is as much an Art and Music festival as it is a Beer Fest leading to us being able to provide quite the Rockstar treatment for our Brewers and their staff in addition to our Musicians and Fine Artists. And last but definitely not least here at Camp GnawBrew after they've enjoyed their day our patrons are encouraged to retire to tents or cabins to sleep off all of the wonderful libations sampled throughout the day. And a primitive campsite is included free as a courtasy from our host venue Explore Brown County with the purchase of any level of GnawBrew2015 ticket.