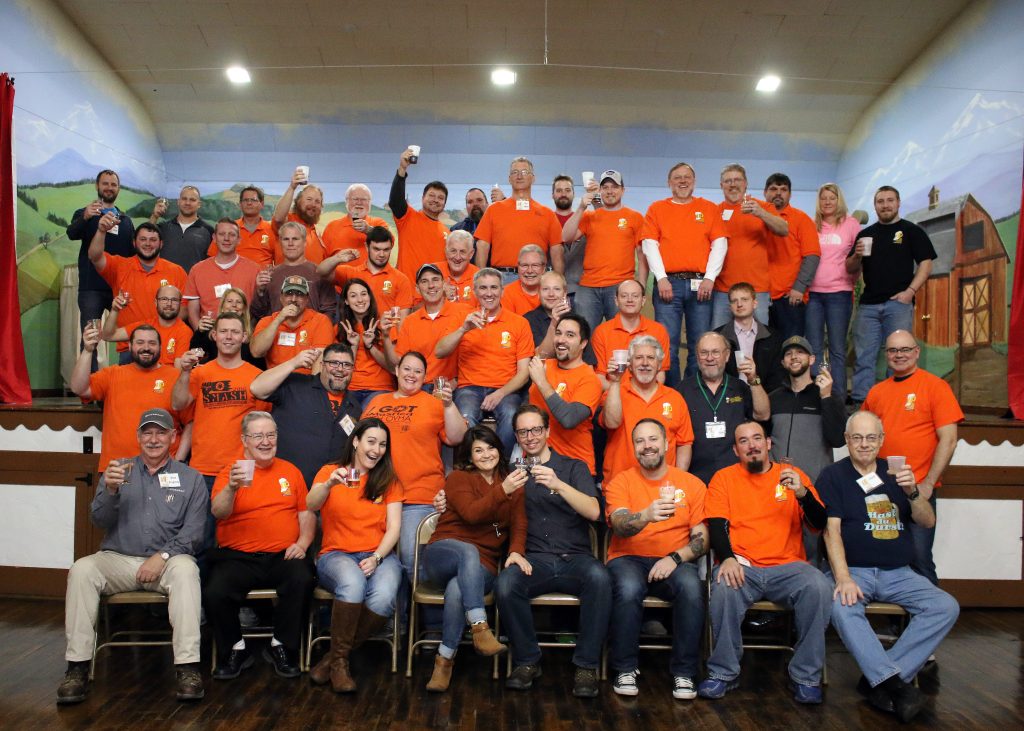 The OVHA is a group of homebrewers who meet once a month to discuss the art and science of homebrewing beer, learn new brewing techniques, and talk about local craft beer. Membership is open to those over 21 years old and most hail from southwestern Indiana (around Evansville) and northwestern Kentucky. Meetings are held the last Wednesday of the month at the Germania Mannerchor 916 N. Fulton Ave., Evansville, IN, at 7 p.m. If you are interested in joining the OVHA or want to find out more about homebrewing, stop by a meeting and/or read through our Message Board.
2018 Officers
President: Josh Wuertz
Vice President: John Mullins
Tresurer: Amelia Gonzalez
Secretary: Jordan Fehr
Board Members: Taylor Brummett, Dwayne Delaney, Jeremy Dunn, Adam Hirsch, Steve Strait
Past Presidents
2017: Cesar Gonzalez
2016: Kenny Purcell
2015: Sky Buttrum
2014: Jeff Smith
2013: Don Heisler
2012: John Mills
2011: Dutch DeHaan
2010: John Dippel
2009: Chris Alvey
2008: Dwayne Delaney
2007: Kenny Lucas
2006: Dan Lutterback
2005: Jim Dippel
1997-2004: Peter Frederick
If you have any questions about the OVHA please send us your questions using the form below.